This is Elijah, my Thanksgiving baby nephew. His mother, Sarah, is my little sister. We have the same father and all my life I've had to defend the fact that she is my sister, I don't need to further define is as a half sister, which has always made me uneasy. Because I don't think it matters that we have different mothers as long as we love each other. This is her son, Elijah, born on Thanksgiving. As I ate dinner I got the call, she was seven centimeters dilated. So there went dessert, I barely had a real dinner, never mind a THANKSGIVING dinner, my favorite all year. I picked up our brother and sister (I'm the oldest, then Sarah, Francia, and John). Then it was time. I watched him with his full head of hair come into this world. When people say its an incredible experience it sure is surreal. It was so strange, all of a sudden he was here. I hope good things for him. His life has already been lived half in the hospital, he needs lots of tests still, but he is here, and I can't wait 'til he gets older because thats when they are the most fun, when you can make em laugh!
But here they are, the impromptu shoot the day after he came home. In my Aunt's house, in my grandmothers room and on the living room couch. I had no props, no blankets, no pee guards, or support from anyone other than my sister. My family thinks I'm crazy for being a photographer, and doesn't understand why I would lay an almost naked baby on a bed. But hey, what can I do but find some blankets, try and find the light in an otherwise dark house, have my sister be an assistant and keep on truckin.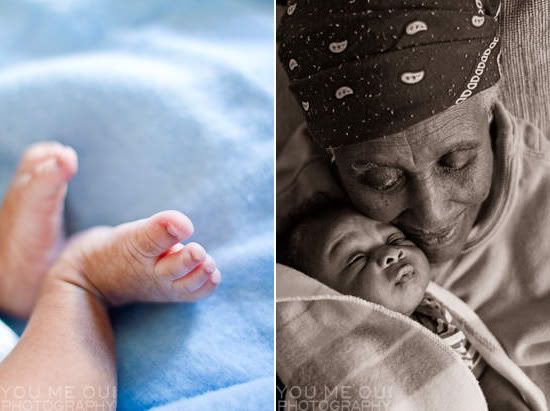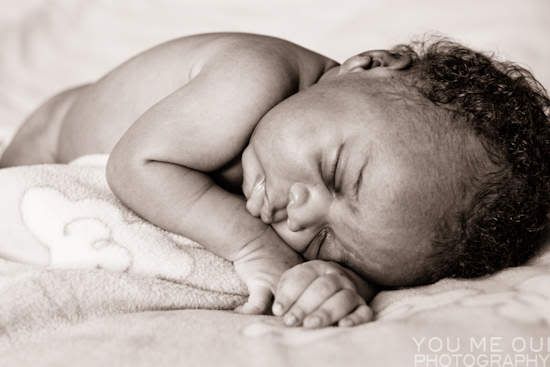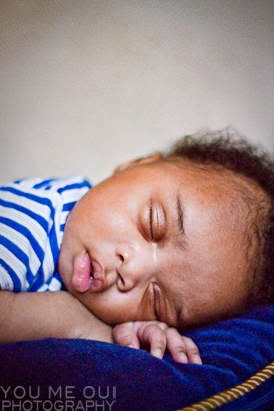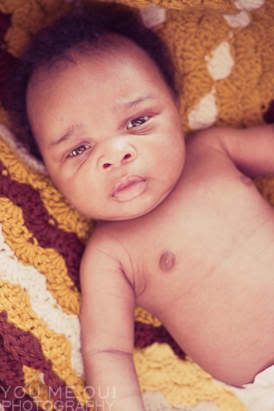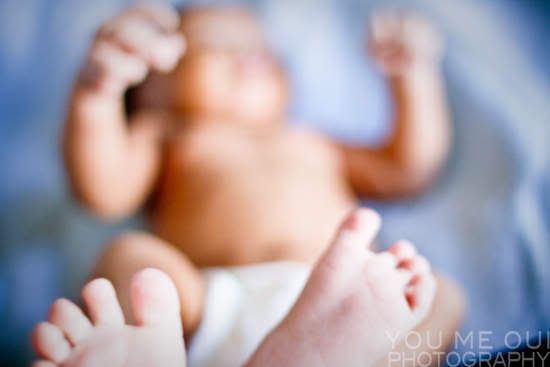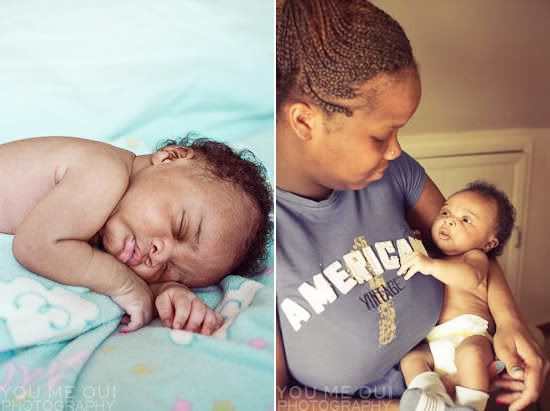 Elijah was 3 weeks old for this shoot, I really recommend doing a newborn shoot within the first two weeks of birth (impossible in this situation), because of baby acne and babies are less fussy during that time.